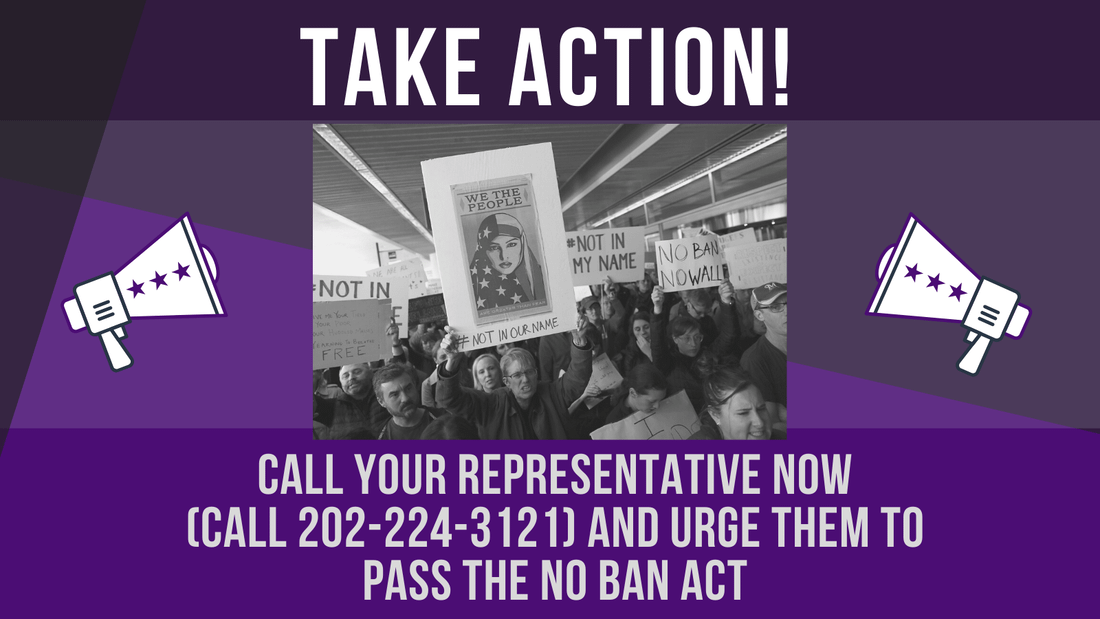 Throughout American history, immigration policies have been used to target Jews, Catholics, Mormons and Muslims, among others. With the NO BAN Act in Congress, we have a real chance at ending religious discrimination in immigration laws.
​
We join over 100 Muslim and immigrants' rights organizations in applauding the reintroduction of the NO BAN Act, in the House of Representatives on Thursday, February 25. Poligon proudly advocated for and endorsed Rep. Judy Chu's (D-CA-27) introduction of the bill in 2019 and again in the 117th Congress. The bill is co-sponsored by 137 House Representatives, championed in the Senate by Senator Chris Coons (D-DE), and is included in President Biden's U.S. Citizenship Act of 2021. Read Poligon's full statement here.
We will never forget the countless American families ripped apart by the #MuslimBan and #AfricanBan — we must ensure this discriminatory policy never happens again. Your letter can make a difference.
Tell your Representative to co-sponsor and vote yes on the NO BAN Act today!

The NO BAN Act will:
Prevent any president from banning people because of their faith or national origin.
Impose limitations on executive authority to suspend or restrict immigrants from entering the U.S.
Prohibit religious discrimination in immigration laws, specifically those without statutory basis.
Here's a sample call script to get you started:
Hello, my name is ______ and I'm a constituent of Representative _____. I'm calling to ask you to vote to pass the NO BAN Act. Banning individuals on the basis of religion and ethnicity does not represent American values and it violates our Constitution. I urge Representative _____ to vote "YES" on supporting the No Ban Act. Will the Representative do so?

Have questions? Email us at info@poligonnational.org.