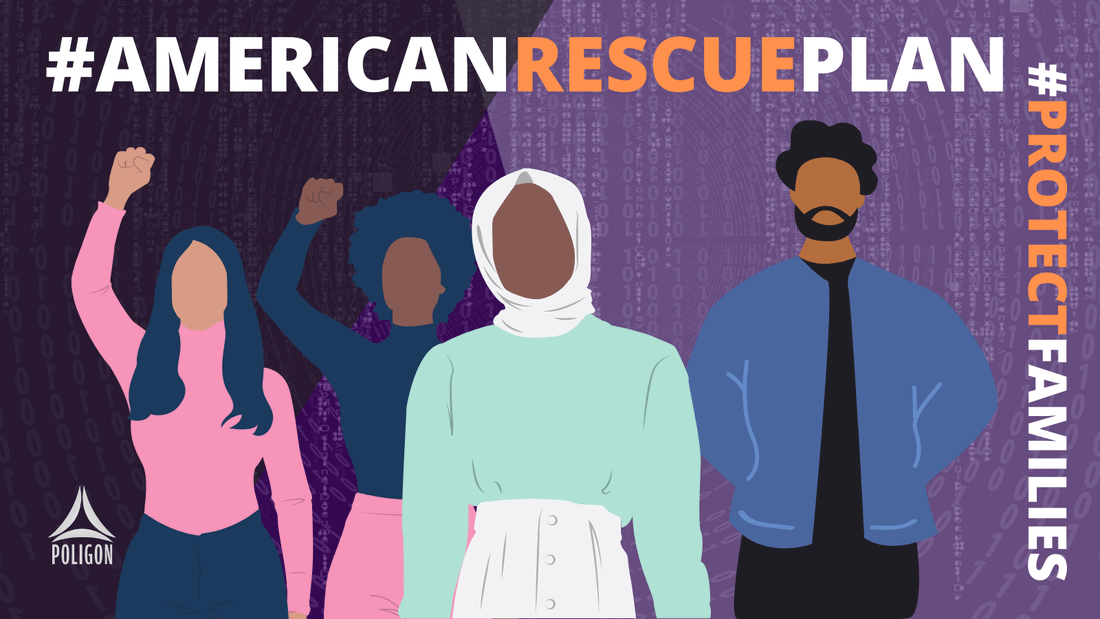 You may have heard of the $1.9 trillion COVID-19 relief package, a comprehensive legislation known as the "American Rescue Plan". You may also have questions about this new legislation, and how it will impact you as we continue to navigate living under a global pandemic.
The American Rescue Plan Explained:
Where does the funding go?
The bill intends to mitigate the impact of COVID-19 in the following areas:
What is NOT included in the bill?
The $15/hour minimum wage was cut from this legislation.
Earners above $80k fall outside the income cap for direct financial aid.
The Unemployment Insurance benefit was reduced from $400 to $300.

What are the challenges of the bill?
The IRS is challenged to administer billions of dollars worth of tax refunds and checks shortly before the tax filing deadline.
Many Americans without bank accounts or home addresses do not know they qualify for EITC (Earned Income Tax Credit), CTC (Child Tax Credit), or CDCTC (Child & Dependent Care Tax Credit), delaying their access to direct financial assistance.
Why does the implementation of the bill matter?
If you haven't already received the $1,400 stimulus payment, you can track your payment via the "Get My Payment" tool at IRS.gov.

Who is eligible to receive the third payment? People who:
Filed a 2020 tax return
Filed a 2019 tax return if their 2020 return has not been submitted or processed yet.
Did not file a 2020 or 2019 tax return, but registered for the first Economic Impact Payment using the special Non-Filers portal last year.
Are federal benefit recipients as of December 31, 2020, who do not usually file a tax return and received Social Security and Railroad Retirement Board benefits, Supplemental Security Income (SSI), and Veteran benefits.

At Poligon, we advocate for the inclusion of Black, Indigenous, and all people of color in policy decision-making and implementation. We must hold our elected officials accountable for following through on their claims and legislation. While the American Rescue Plan aims for healthy social and economic recovery, we must ensure the application of the American Rescue Plan provides equitable policy measures at the state, local, and federal level for our communities to truly begin to recover from this pandemic.
Check our COVID-19 Policy Updates Center for more information!